The Limitless II program operated by Catholic Charities used to have a room that was known as "Bella's Room." It was where Bella always wanted to stay – alone – after she joined the program when it opened in March 2022.
When the day program for adults with developmental or intellectual disabilities opened at the former Assumption School in Manchester, Bella's parents, Allison and Jim of Simsbury, brought her in along with a number of items she would need to get through the day.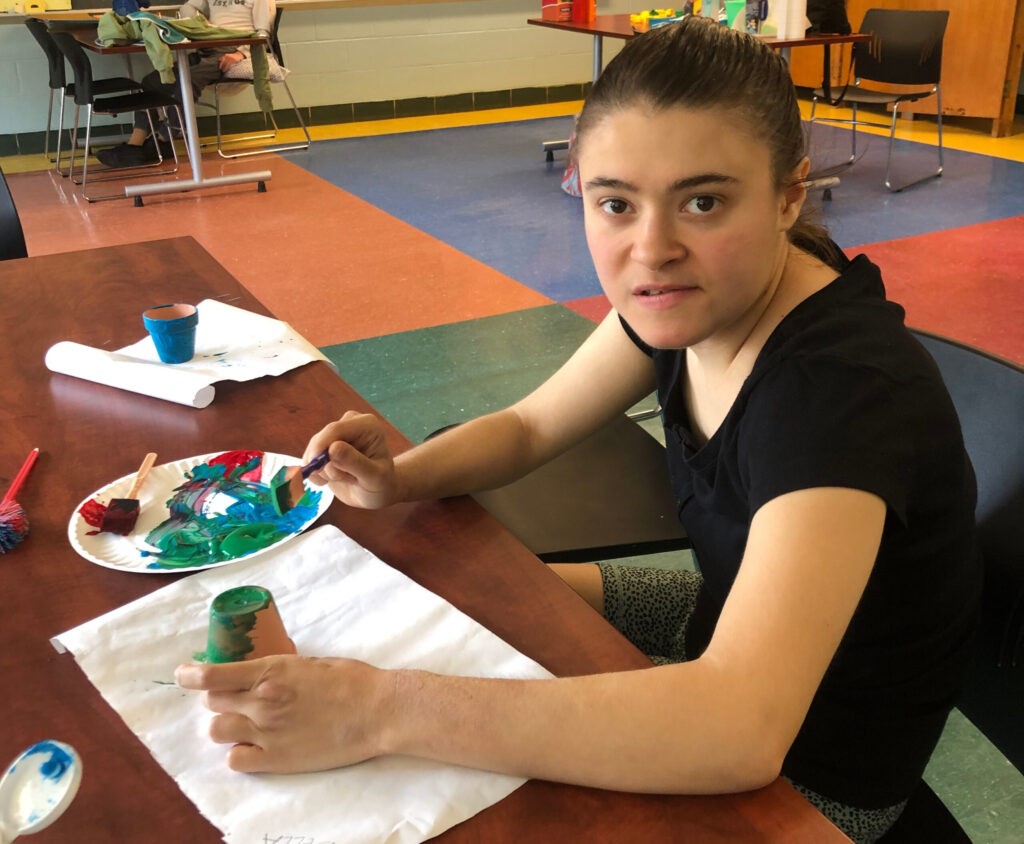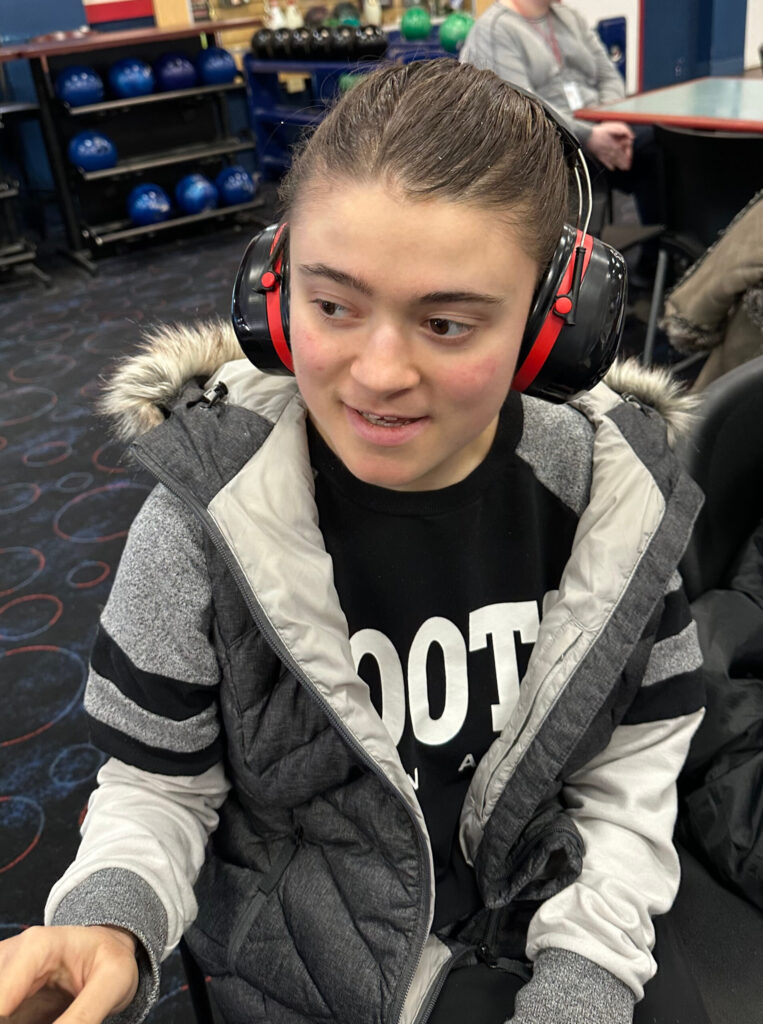 "When she first came, she would just want to sit in the room, in a big, comfortable bean bag chair that was kind of her spot," Day Program Manager Sue Noonan said. "She would go outside with staff and walk, but there was really no interaction."
Sue said Bella's previous school had thought that she may need two staffers with her at all times, but the Limitless II team was confident a one-on-one setting would work and they started planning.
"What we did was come together and talk about how we could best support her," Sue said, adding that part of the discussion was making sure they were all on the same page and doing the same things with Bella.
The team started slowly, bringing small groups of staff and individuals into the former classroom where Bella spent her days. She began tolerating visitors and eventually started interacting with them and playing games. She continued to open up and surprised staffers who had never heard her speak before.
"She needed to trust us and know that we were OK and were going to take care of her," Sue said.
Now, just a little more than a year after joining the Developmental Services program at Catholic Charities, Bella's progress has been amazing and inspiring for everyone around her.
Quiet, withdrawn and disconnected in the beginning, she now walks the halls saying "Hi!" to people, is engaged in activities like arts and crafts, dances during group music therapy sessions, and enjoys trips to places like a bowling alley and the Connecticut Science Center.
She has become much more tolerant of loud noises. It's like she doesn't even hear it, Sue said.
She also had exhibited behaviors like screaming or hitting herself that would require staff to physically stop her, and that changed, too. "Now you can just look at Bella and she will stop," Sue said. "Then you just remind her to be safe."
"We have also seen growth in Bella's social interactions and tolerance level," her parents wrote. "It brings us comfort as parents to know that when she's not with us, that she is happy and well, with staff that cares for her and keeps her safe. This allows her to enjoy her time there and we are so grateful."
Bella's remarkable progress is something that amazes the staff and they are quick and eager to share with her parents.
"The staff are great about taking photos and I can send them to Mom and Dad," Sue said. "And Bella has a little logbook that goes back and forth so they will know what she did during the day and they can start a conversation with her because Bella's not going to go home and say 'This is what I did today.'"
The effort by the Catholic Charities staff reflects the agency's mission of helping and inspiring all people to reach their fullest potential. The goal with Bella and the other individuals in Limitless II is to have them become engaged and participate in activities, so people can see they are a vital part of the community and they can broaden their experiences.
Sue can see the growth every morning when Bella arrives.
"She comes in and she's got a smile on her face and she wants to participate in all types of activities," Sue said. "She's just amazing."
Limitless II was an expansion of the Limitless program in Newington and both provide adults with developmental disabilities and autism the tools to achieve a full, well-rounded life. A grant from the Hartford Bishops Foundation helped pay for renovation of the former Assumption School and provided furniture, vehicles and supplies.
The Developmental Services division of Catholic Charities also operates seven community residences for adults with intellectual disabilities that provide 24/7 care.
To learn more, visit www.ccaoh.org/developmental-services.