Feb 2023 newsletter

Who has the cutest pet?
A portion of our annual United Way campaign kicks off next week with the launch of a special Cutest Pet Contest. All CCAOH staff are invited to enter their pets by uploading a photo for a $7 donation from March 6-17. We all get to choose the winner by voting from March 20-31. Each vote is $2. All of the money collected through entry fees and votes will go toward the United Way of Central and Northeastern Connecticut. Information about the usual United Way payroll deduction campaign will be sent out later this week. Click here to reach the pets contest and start uploading your candidate.
When you make payments for voting or entering your pet, a receipt will be sent to the email you provide.
The contest winner gets a $25 gift card to Petco, bragging rights, and a prominent spot in next month's CCAOH News!
---
Acevedo, Santiago complete Leaders Academy
Congratulations to Ivelisse Acevedo and Luis Santiago for graduating from the Hartford Workforce Leaders Academy and completing their capstone presentation with the United Way of Central and Northeastern Connecticut! Ivelisse is a BOOST program supervisor and Luis is the Southside Family Center director. Congrats on your achievements and making all of us at Catholic Charities proud.
The academy is a project of Hartford Generation Work, in collaboration with United Way of Central and Northeastern Connecticut. It is a months-long fellowship designed to enhance the capacity of senior and middle managers from organizations that offer workforce development services for adults age 16-29.
---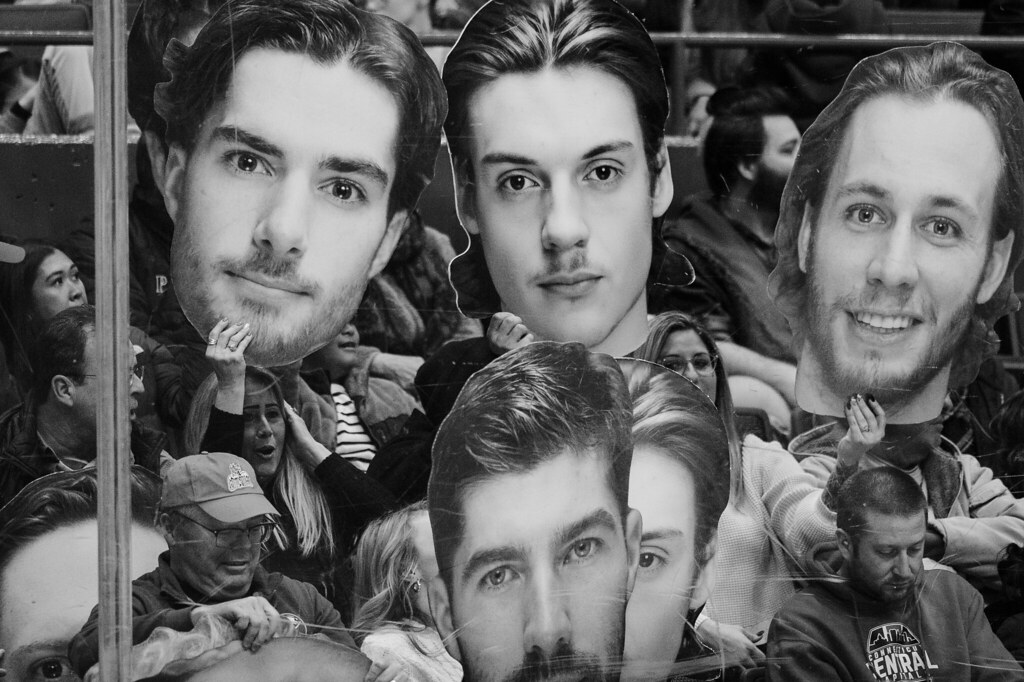 Who's ready for hockey?
Hartford Wolf Pack vs. Bridgeport Islanders
March 15 at 7 p.m. / XL Center, downtown Hartford
Come out to the Catholic Charities night at a Hartford Wolf Pack hockey game! Tickets are $15 and in Section 102, which has been a pretty fun place lately so be ready to get loud and have fun. This will be a heated game with rival teams battling for a playoff spot. … And don't be late! Our co-worker Eric Taveras will be singing the national anthem. *Update: Our seats are very close to the ice: Second row to start!
---
Scenes from around the CCAOH world
Click each photo to see more from the social media posts
---
New Employees
Amanda Naimie, After School Program/Academic Instructor, CSCA – Parkville School
Anny Leidy Castillo, Assistant Teacher (AA/AS Level), St. Francis & St. Rosa of Lima
Aralys Raquel Flores De Perez, Assistant Teacher (AA/AS Level), St. Francis &St. Rosa of Lima
Awilda Perez, Assistant Teacher (AA/AS Level), St. Francis & St. Rosa of Lima
Catherine Lee, Program Supervisor, Hartford Community School Program
Diane Rodriguez, Targeted Case Manager, IHF
John Rosario, Parent Services Coordinator (Youth Dept), CSCA – Parkville School
Kyla Quinn, Teacher BS/BA, St. Stanislaus Meriden
Mark McCalop, Direct Support Worker, St. Mary's – Day Service Program
---
Send in your news!
We want to know what's happening in your world for the next newsletter! Births, weddings, awards … If it's newsworthy, send it to sgriffin@ccaoh.org.