Ms. Tina shares some of her thoughts and feelings on teaching during the COVID-19 crisis
Last week (May 4 – May 8, 2020) was Teacher Appreciation Week, but it is so important to express appreciation for each and every one of our teachers, teaching assistants, and support staff throughout the year. Especially as we all face the COVID-19 crisis together, we express gratitude for the many ways our people have been adapting and adjusting.
Today, we share this reflection from Tina Colon, a member of our staff at the Paraiso Infantil Child Development Center in Hartford. We greatly appreciate her perspective on what this experience has been like! Thank you to every staff member in Hartford, Meriden, New Haven, and Waterbury, where our School Readiness programs serve 400+ children and families across the Archdiocese of Hartford.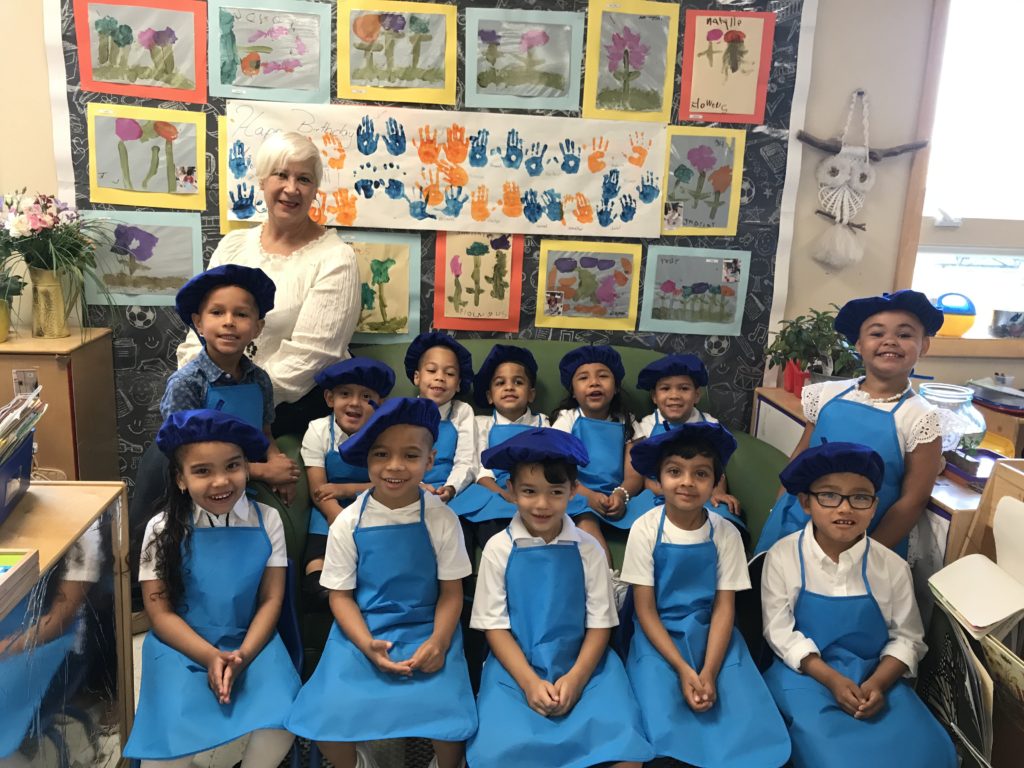 As I rewind parts of the scenes from my life, I think about going back to work and what it was like. Parents rush in with their children. Some children are smiling and some are crying. Teachers receive each child with warmth and kindness, welcoming them into the classroom.
We teachers always are trying to be one step ahead of what the day will bring. Schedules, observations, lesson plans, activities. Twenty little friends with twenty different personalities. You hear parents asking, "How can you do it?" You smile and ask yourself the same question. You just keep on going, no time to answer with words. Just keep going.
I go to my group chat and say hi to my children and families in both English and Spanish. I ask them how they are doing and I give them my blessings. I work with them and give them encouragement.
It is different to be a teacher without a classroom. My colleagues and I still work so hard to make sure our children know they are cared for, cared about, loved, valued, and honored. Every single day, we are working to build and strengthen these connections. It is not always easy, but it is always worthwhile when we see and hear then learning, laughing, growing, and becoming.
Since we began to work remotely, every day I wake up and feel so blessed and honored to see the messages and pictures of my children. I know each parent by their first name and I am able to visit their homes and see these children through videos, through descriptions, and through pictures.
I tell myself, if the Lord has it in His plans, if we meet again face to face, I will:
Hug my children longer
Ask parents more often how they are doing and try harder to read their emotions
Appreciate them more
Be more attentive to children's needs, making more one-on-one special time
Stop and listen to more of their conversations
Pretend more with them and be silly
Dance more
Sing more
Tell them more and more how much I love them and that they are special to me.
As I rise each morning to thank God for one more day of keeping me and my loved ones safe, I pray for my co-workers who are my friends. I pray for my children and families, for my neighbors, for our leaders and health workers from the top to the bottom. I pray for the janitors who daily have an immense battle against this deadly virus. I pray for every person who needs to go to work because they are essential workers or they don't have any other choice. I pray for those who were laid off due to the closing of their job sites. I pray for our religious leaders and scientists. I also pray for me. I pray that, in the midst of all this craziness, we find peace and purpose.