Staff Appreciation 2023
Thanks to everyone who attended the Par-TEA/TEE celebration. It was great seeing so many happy faces from all across our agency.
Award Winners
Unable to attend were Employee of the Year Marangely Burgos of the El Centro Family Center at IHF in Hartford and Mission Award winner Helen Bonano of the Behavioral Health program in Waterbury. Congratulations to all of the award winners.
Milestone Years of Service
Not in attendance was Robert Erwin, who has been with Catholic Charities for 30 years!
The Event Committee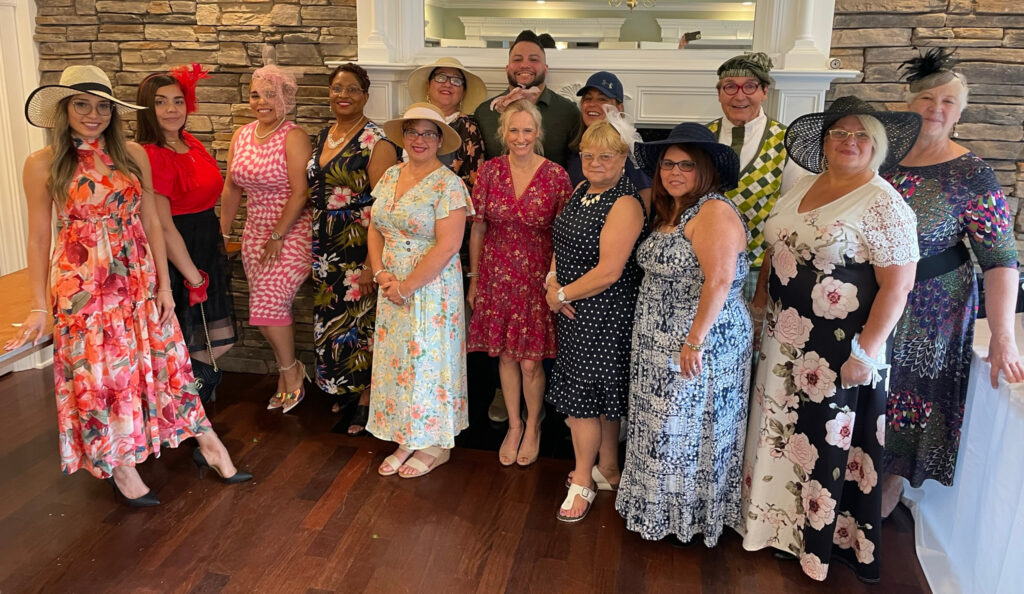 Enjoy the photos!
Helpful tip for you wonderfully helpful photo submitters: See how nice the photos look when you get really, really close instead of far enough back to see the shoes?