Harold Grimes noticed a client not acting like his usual self. He was more quiet and pensive, eventually telling Harold that he was having problems in his marriage and wanted to have a serious, deep conversation with his wife at their upcoming Valentine's Day dinner.
Don't overwhelm her, Harold suggested, and try a romantic gesture like bringing flowers to lighten the mood. But the client was doubtful and said something more personal would be better than flowers.
Harold had an idea. As a Peer Support Specialist in the Behavioral Health Clinic at the Institute for the Hispanic Family in Hartford, he uses art to help clients relax and open up during sessions. Sand art is one of the more popular projects and Harold suggested the client create a gift for his wife with one of the kits, which consist of small decorative plastic bottles and multi-colored sand. The man laughed but admitted it wasn't a bad idea.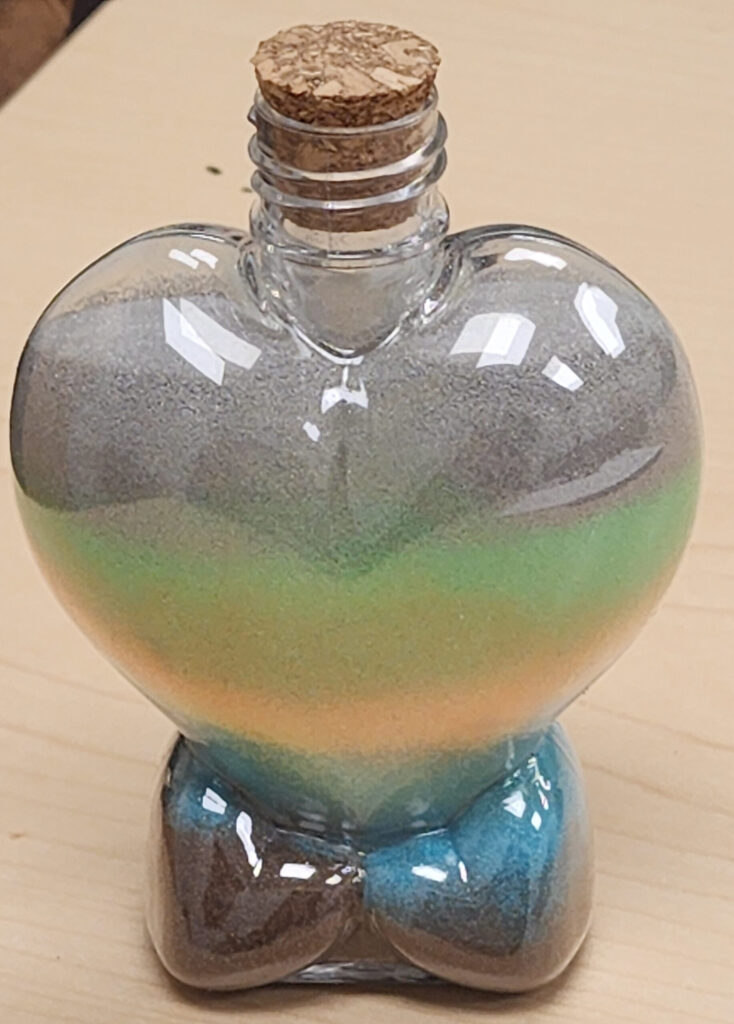 Harold's suggestion to lighten the mood is a strategy he has used in his own life to prepare for tough conversations with friends and loved ones. It's a lived experience, which is a key quality that Peer Support Specialists use to help clients see there is hope in their situation. They understand the clients' struggles because they've been down similar paths.
As mental health professionals, we are tasked with finding a silver lining that may raise a little hope in each client's situation," Harold said. "That lived experience can help a person see over the hump and realize that they too can feel better."
"Peer work is a partnership," Harold said. "Walking together in our recovery."
The clinic at IHF provides comprehensive treatment for mental health and substance use issues with licensed clinicians and Peer Support Specialists working with clients.
Catholic Charities offers behavioral health services for all ages at offices in Hartford, New Haven, Torrington and Waterbury. Through individual or group therapy, our clinicians are able to address problems associated with substance abuse, depression, anxiety, anger management, trauma, grief and loss, and other mental health issues.
For more information, visit www.ccaoh.org/how-we-help/behavioral-health.