Sometimes, the tangible benefits of a new program take years to materialize, but that's not the case with the GOALS program started in March by the Community Schools team at Catholic Charities. For Luis Castellano, a fourth-grader at Hartford's Parkville Community School, the positive changes quickly happened.
Earlier this school year, Luis was missing school often, a problem seen with many students across the country in the past few years, and he was placed on the Chronic Absenteeism list. He was also failing to complete homework on a consistent basis.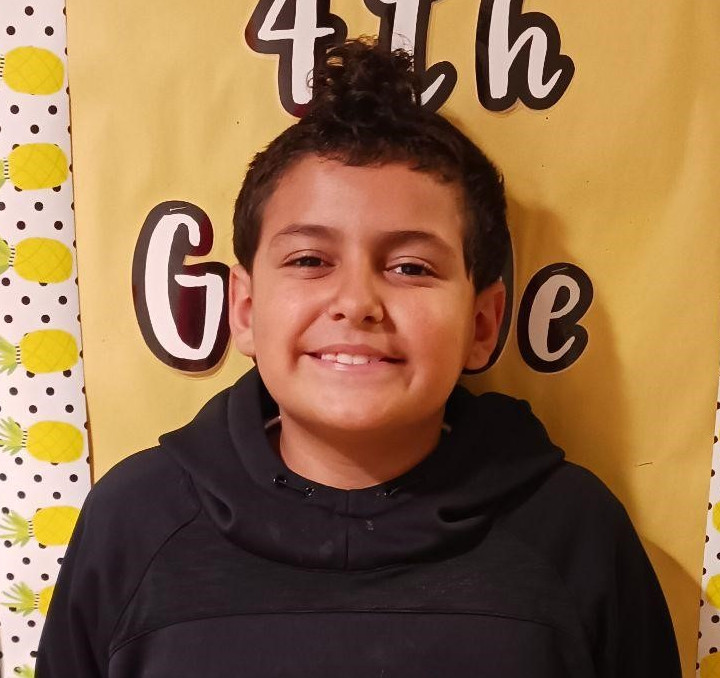 Then things started to change after the GOALS (Grades, Overcome, Attendance, Learning, and School) program launched at Parkville, one of the three Hartford schools where Catholic Charities has implemented the program. GOALS is a way to motivate scholars — the preferred term for students in the Community Schools program — to get on track toward a solid education and stay there.
One of the strategies is for the scholars to have lunch with Catholic Charities staff and talk about social skills, which aren't typically included in a school's curriculum but are undeniably vital to classroom success. John Rosario Jr., the Parent Service Coordinator at Parkville, says he has lunch with Luis and they talk about things like responsibility, empathy, and coping skills. Sometimes he incorporates an activity like drawing or writing so Luis has a chance to reflect on what he has learned or express himself in ways other than talking.
After just a few months in GOALS, Luis has become more motivated to attend school and more motivated to do well in the classroom.
"There has been a noticeable change in Luis's mindset both in and out of the classroom. He is much more positive and willing to rise to the challenges presented to him," said his teacher, Ms. Litke, who added that Luis was easily discouraged before he joined GOALS, but is now more independent and focused.
Participation in GOALS and the lunch meetings have incentives – each time a scholar attends a lunch, they receive a prize based on their attendance, behavior in school, and progress reports.
"There has been a noticeable change in Luis's mindset both in and out of the classroom."

teacher Ms. Litke
Like many family programs that Catholic Charities operates, it doesn't just provide help in a bubble to only benefit an individual. The staff who run GOALS help the families find services to fill a need, whether that is providing food, finding housing or employment, enrolling in government programs, and more.
"We believe that if circumstances at home are alleviated, and the right support is in place, success will follow in school for the student," Rosario said. "We take that approach in our program and in our partnership with Hartford Public Schools to invest in the success of our scholars."
Rosario works along with Community Schools Program Director Katrice Stephens and clinician Tatiana Santana-Morin to help parents gain access and information to help them overcome hurdles. He also credits the program's success to the teamwork mentality shared by the Catholic Charities team, the Hartford Public Schools staff at Parkville, and the parents.
"Mr. Rosario has helped me and my family out every time I called," said David Castellano, Luis's father. "He has been helping Luis a few times a week and I see that he is more motivated to go to school now and he's trying harder than before."
"GOALS was started to tackle chronic absenteeism at an individual level," Community Schools Director Nick Lebron said. "By providing one-on-one service it allows staff to take a deeper dive into the dynamics of the family. This way we can move away the barriers that prevent scholars from succeeding."
To learn more about our Community Schools programs and the three Hartford schools they operate, visit www.ccaoh.org/how-we-help/community-schools.