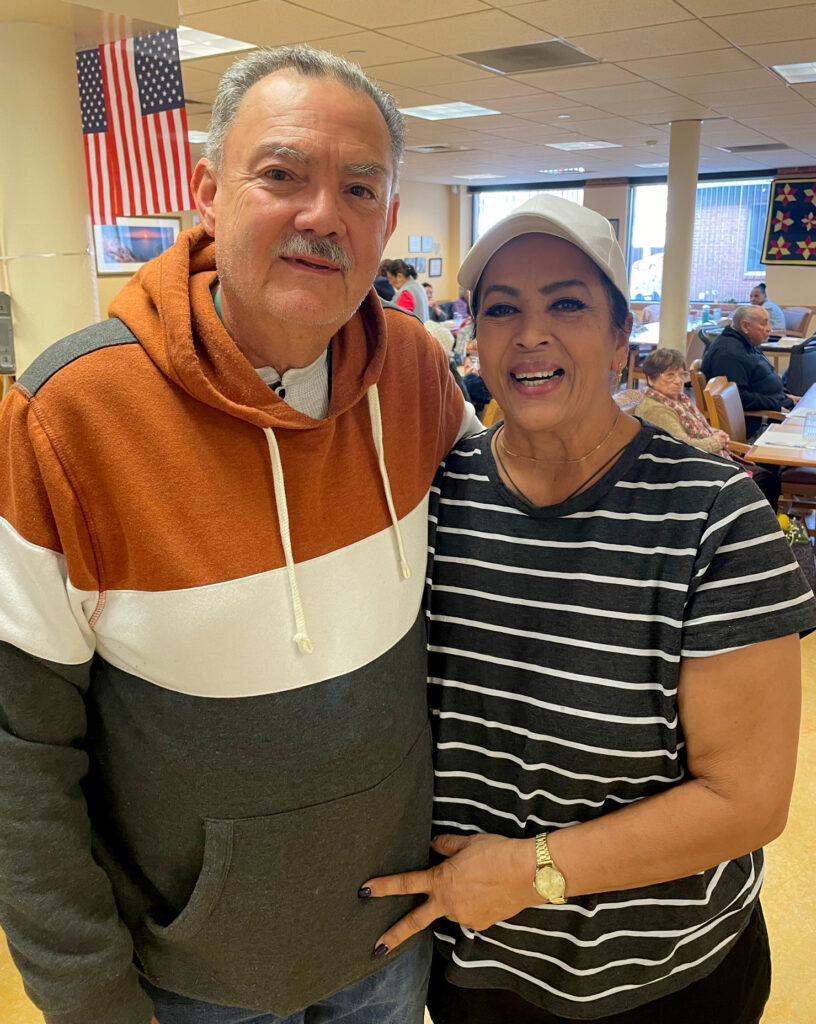 There are a number of benefits for older residents who visit the South End Wellness Senior Center. They visit each day to take part in enriching and rewarding activities planned to improve and maintain their overall wellness.
For one lucky couple who met at the center, this is also where they fell in love. And on Valentine's Day, during a party with dozens of onlookers watching, Hiram Miranda surprised Nereida Diaz with a marriage proposal. She said "yes" and they plan to tie the knot in a park wedding.
The center, one of two for seniors in Hartford, is visited by dozens of elderly residents from around the area each day. They normally spend several hours playing games, socializing with friends, watching television, doing puzzles, sewing, making ceramics, playing billiards, sharing meals, and more.
"I love this place," Hiram said.